Common Bankruptcy Myths
Jan. 5, 2022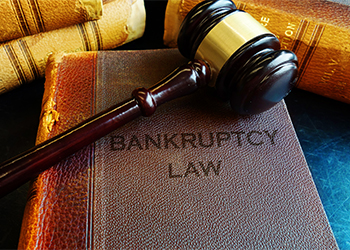 Major life events, such as a job loss or medical emergency, can sideline you from settling debts, paying bills, or meeting your other financial obligations. When going through a difficult financial situation, filing for bankruptcy is among the promising options to help you achieve debt relief or get the financial fresh start you deserve.
Unfortunately, due to collective popular notions and false assumptions surrounding the bankruptcy process, someone filing for bankruptcy could make costly mistakes without proper guidance and advocacy.
The Law Offices of David K. Blazek, P.C. is committed to offering comprehensive legal guidance and strong advocacy to clients in bankruptcy-related matters. As a knowledgeable bankruptcy attorney, David K. Blazek is available to discuss your unique financial situation and enlighten you about the bankruptcy process. His firm is proud to serve clients throughout Tampa, Miami, Orlando, and Jacksonville, Florida, as well as Atlanta, Macon, and Columbus, Georgia.
Common Myths About Bankruptcy
There are several false assumptions out there surrounding the bankruptcy process. Bankruptcy attorneys must take time to enlighten their clients about the whole bankruptcy process and what to expect during and after filing their bankruptcy petition. Here are some of the most common myths about bankruptcy in the Sunshine State and why they're false:
Myth #1: Bankruptcy permanently ruins your credit.
Filing for bankruptcy will have a significant impact on your credit in the short term. However, it will only remain on your credit report temporarily – a maximum of 10 years – after which you are free and clear. Fortunately, you can rebuild your credit score gradually and recover financially over time by practicing good financial habits.
Myth #2: Bankruptcy discharges all debt.
One of the primary purposes of bankruptcy is to discharge certain debts and give you a financial fresh start. However, not all debts are discharged by filing for bankruptcy. Depending on the bankruptcy chapter you file for, only qualifying debts will be discharged. You will still be required to repay the debts that are not discharged.
Myth #3: You lose all your possessions.
This is not true. Filing for bankruptcy won't leave you destitute. You will be allowed to keep your major assets, including your primary home, motor vehicle, clothing, and furniture pieces.
Myth #4: Debt consolidation is a better option.
Debt consolidation involves combining several loans, liabilities, credit card debts, and other bills into a single, larger debt. Although debt consolidation has some benefits, you shouldn't take it lightly. Consolidating your debts won't solve your financial problems and could end up costing you more money in the long.
Myth #5: If you are married, you both have to file.
If you are legally married, you can file for bankruptcy together with your spouse in Florida. However, it is not compulsory. Married couples have the liberty to file for bankruptcy jointly or individually. Couples who have joint debts typically file for bankruptcy together. If both spouses are considering filing for bankruptcy, it is always advisable to file jointly. Nevertheless, spouses are allowed to file separately if they choose to.
Myth #6: Bankruptcy won't stop creditor harassment.
Once a consumer files for bankruptcy, an "automatic stay" goes into effect. This is a federal injunction preventing creditors from contacting you to recover debts, foreclosing your property, or garnishing your wages. Under U.S. bankruptcy law, debt collectors must stop all their collection efforts immediately, regardless of the bankruptcy chapter.
Myth #7: You can only file for bankruptcy once.
Generally, there is no limit to the number of times a consumer can file for bankruptcy in Florida. However, limits apply to the number of times the courts will discharge your debts. If you file a second bankruptcy petition too early, you may not receive a discharge.
Getting Help From an Experienced Bankruptcy Attorney
Filing a bankruptcy petition in Florida involves several complexities. Understanding the various bankruptcy options, determining your eligibility, completing your forms, and attending court proceedings can present different challenges. Therefore, if you're thinking about filing for bankruptcy, consulting with an experienced bankruptcy attorney is crucial to evaluate your possible options and for proper guidance.
Attorney David K. Blazek has the resources, skill, and diligence to help individuals, couples, and businesses navigate the complexities of the bankruptcy process. As your legal counsel, he can review your unique financial condition, help you understand your available bankruptcy options, and determine the right bankruptcy chapter for you.
Contact The Law Offices of David K. Blazek, P.C. today to schedule a simple case evaluation with a knowledgeable bankruptcy attorney. The firm proudly serves clients throughout Tampa, Miami, Orlando, and Jacksonville, Florida, as well as Atlanta, Macon, and Columbus, Georgia.