Life After Bankruptcy: What to Expect
Nov. 16, 2021
People fall into debt for many reasons. Whether it's a medical issue, an unexpected job loss, or any other reason, when bills pile up, debt can grow quickly. While managing your debt can be intimidating, it's also possible to find debt relief. Filing for bankruptcy can result in a fresh financial start.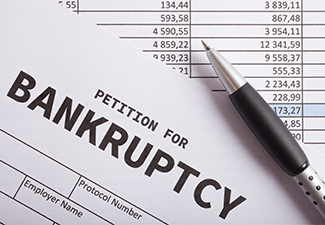 The Law Offices of David K. Blazek, P.C., is committed to guiding clients through the bankruptcy process. Attorney David K. Blazek offers experienced legal counsel, a deep understanding of consumer credit, and a passion for strong advocacy. The firm is proud to serve individuals in both Florida and Georgia, in Tampa, Miami, Jacksonville, and Orlando, as well as Atlanta, Macon, and Columbus.
Creditor Harassment
Creditor harassment is a serious issue that many people with debt unfortunately face. Constantly fielding calls from creditors can have a significant negative impact on your life. Filing for bankruptcy helps with ending creditor harassment.
First, Inform Your Creditors
After you file for bankruptcy, inform your creditors in writing that you have filed. It's a good idea to pay to send the letter through certified mail and to request a "return receipt" that proves that your creditor received the letter. If you do so, you'll have written evidence that you informed the creditor of your bankruptcy.
What If the Calls Don't Stop?
Creditors cannot use abusive, unfair, or deceptive practices when they collect debts. If you send a creditor a letter and they continue to harass you, you should consult with a bankruptcy attorney to determine your next steps.
Fixing Your Credit
After you file for bankruptcy, you will get the chance to repair your credit score. While your credit score typically will fall after you file, bankruptcy does offer a fresh start and a chance to improve your score.
You will be able to fix your credit score, but the timeline differs according to which type of bankruptcy you filed, including Chapter 7 bankruptcy and Chapter 13 bankruptcy. A bankruptcy may stay on your credit report for seven years or more.
Steps To Take To Repair Your Credit
To rebuild your credit, there are several steps you need to take. First, you should find out what your credit score is, and then continue to check your score once a month.
You can build up your credit in several different ways. One option is to visit your local credit union and take out a credit-builder loan. This loan has one purpose: to help you improve your credit score. All it requires is that you make a fixed payment, plus interest, every month. After a set time period, you'll receive your money back. Some credit unions may even return the money you paid in interest back to you.
Another option is to apply for a secured credit card. You have to deposit a set amount of money upfront before you can receive the card. It's advisable to pay a small recurring monthly bill (such as a streaming service charge) with this card. Then you must pay it off in full each month. This may help build your credit back up over time.
How The Law Offices of David K. Blazek, P.C. Can Help
Filing for bankruptcy can open the door for you to rebuild your credit and improve your credit score. Most importantly, though, is that bankruptcy offers you and your loved ones a chance to move forward. The Law Offices of David K. Blazek, P.C., can help you navigate this complex process and help you choose the right chapter of bankruptcy to file. Attorney David K. Blazek will enlighten you on the advantages and disadvantages of each chapter, help with the required documentation, and represent you in bankruptcy court.
The Law Offices of David K. Blazek, P.C., is proud to serve clients across Tampa, Miami, Jacksonville, and Orlando, Florida, as well as Atlanta, Macon, and Columbus, Georgia. Contact the firm today to schedule your free bankruptcy case consultation.