Reverse Mortgages and Bankruptcy: What You Need to Know
June 6, 2023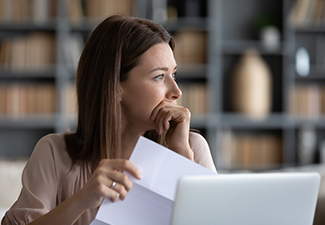 In the United States, older homeowners who are facing financial adversity may be able to seek out debt relief by filing for bankruptcy or taking out a reverse mortgage. Essentially, a reverse mortgage is a loan obtained by a homeowner, at least 62 years old, with equity on their home while using the property as security. Both reverse mortgages and bankruptcy can help address your financial woes. However, it is important that you understand the benefits and downsides to enable you to make informed decisions.
The Law Offices of David K. Blazek, P.C. is committed to offering comprehensive and knowledgeable guidance to clients in debt relief-related matters. The experienced Florida bankruptcy attorney at the firm can educate you on everything you need to know about reverse mortgages and bankruptcy and how filing for bankruptcy might affect the equity of your home.
The firm proudly serves clients across Tampa, Miami, Orlando, and Jacksonville, Florida, as well as Atlanta, Macon, and Columbus, Georgia. Set up a consultation today.
What Are Reverse Mortgages?
A reverse mortgage can be described as a loan taken out by a homeowner who is 62 years or older and has equity on their property. The reverse mortgage allows the homeowner to borrow money or convert part of the equity on their home into a lump-sum or installment payment.
Unlike a traditional loan, the homeowner isn't required to make monthly payments on the reverse mortgage loan. Rather, the loan will be paid back when the borrower (homeowner) dies, sells the property, or moves out of the house. Interest and fees will accrue on the loan balance monthly.
The major purpose of a reverse mortgage loan is to provide money for retired seniors to settle debts, pay for healthcare, and meet their living expenses. However, the homeowner must use the home as their primary residence and keep it in habitable condition.
Types of Reverse Mortgages
Here are the various types of reverse mortgages:
Home Equity Conversion Mortgage (HECM)
HECM is a reverse mortgage that is issued by mortgage lenders but insured by the Federal Housing Administration (FHA). FHA collects both insurance premiums and annual premiums on the loan balance. This will help protect the homeowner in the event that they're unable to make payments or the home's value can't cover the loan balance upon selling the property.
Private-Label Reverse Mortgage
Private-label reverse mortgages are insured privately by mortgage providers. This reverse mortgage might be an alternative for senior homeowners who do not qualify for FHA financing or have a home value of over $1m.
Eligibility Requirements for Reverse Mortgages
To be eligible for a reverse mortgage, you must meet the requirements below:
You must be 62 years or older.

You must be the outright owner of the house.

The house must be your principal residence.

You must have enough assets and finances to pay for homeowners insurance, property taxes, and other HOA fees.
An attorney can determine whether you're eligible and help you understand how filing for bankruptcy affects your ability to secure a reverse mortgage.
Bankruptcy and Reverse Mortgages
Bankruptcy and reverse mortgages are promising solutions for older homeowners facing financial distress. However, you may face various issues when filing for bankruptcy after taking out a reverse mortgage. Depending on the type of bankruptcy you're filing, you might be able to keep the exempt equity on your property and still receive your remaining lump-sum payment.
Can I File for Bankruptcy if I Have a Reverse Mortgage?
Yes, you may still qualify for Chapter 7 or Chapter 13 bankruptcy if you have a reverse mortgage. Filing for bankruptcy, though, cannot eliminate the reverse mortgage. You may still be able to retain your property depending on the remaining equity on your home. If you have substantial equity in your property, filing for bankruptcy might jeopardize the equity.
Home Equity in a Chapter 7 Bankruptcy
Filing for Chapter 7 bankruptcy allows you to keep the exempt equity on your property. In Florida, homestead exemptions allow you to exempt an unlimited amount of equity in your home, provided that you have owned the house for at least 1,215 days prior to your bankruptcy filing.
Home Equity in a Chapter 13 Bankruptcy
In a Chapter 13 bankruptcy, the equity on your home is protected. However, your monthly payment amount will be affected by the nonexempt home equity. You will still be required to make payments for the nonexempt equity through your Chapter 13 repayment plan.
Pros and Cons of Bankruptcy with a Reverse Mortgage
Here are some advantages and disadvantages of filing for bankruptcy with a reverse mortgage:
Advantages
It helps protect your home equity.

It gives you supplemental income to pay bills and meet your financial needs.
Disadvantages
It might reduce the equity of your home.

There are mandatory costs and fees attached that you need to pay.

You might be at risk of losing your home to a foreclosure.
A reliable bankruptcy attorney can advise you about your options and help you make intelligent decisions regarding your financial situation.
Dedicated & Knowledgeable Guidance
Using both reverse mortgages and bankruptcy to address your financial issues require thoughtful consideration. When thinking about filing for bankruptcy, taking out a reverse mortgage, or both, it's vital to understand the process. Attorney David Blazek has the diligence and resources to advise and guide clients through the complexities of filing for bankruptcy and reverse mortgages.
As your legal counsel, David Blazek can evaluate the circumstances of your unique situation and help you explore your options to achieve financial relief. In addition, Attorney David Blazek will help file your petition and guide you through the legal procedures involved. Ultimately, he will strive to help you achieve better financial stability.
Contact The Law Offices of David K. Blazek, P.C. today to schedule a simple case assessment with a bankruptcy lawyer. The firm proudly serves clients across Tampa, Miami, Orlando, and Jacksonville, Florida, as well as Atlanta, Macon, and Columbus, Georgia.