Steps to Take to Prepare for Bankruptcy
Sept. 15, 2021
When life throws unexpected expenses at you, your financial situation can spin out of control. Before you realize it, you're avoiding calls from collections agencies and debating which bill to pay first. You're probably wondering how you got there and what to do next.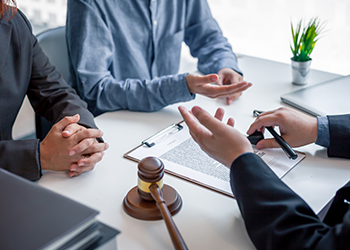 You're not alone. In the US Bankruptcy Court for the Middle District of Florida, there were 16,560 total bankruptcy filings in 2020. In the Southern District, there were 14,186 Chapter 7, Chapter 11, and Chapter 13 bankruptcy filings in 2020.
For 20 years, The Law Offices of David K. Blazek, P.C. has assisted many clients with financial concerns and filing for bankruptcy. Serving both individuals and businesses in Tampa, Florida, and nearby areas, the team at The Law Offices of David K. Blazek, P.C. helps clients understand their options when it comes to managing their debts and preparing for bankruptcy.
What to Do Prior to Filing for Bankruptcy
Before you file for bankruptcy, you need to understand whether you should file for chapter 7 or chapter 13 bankruptcy. An attorney can help you make this decision. Then, you should prepare for the process by following these steps.
Ensure You Have Filed Required Tax Returns
Prior to filing, make sure you have filed all your required tax returns for previous years. You will need two years of tax returns to file chapter 7 and four years to file chapter 13.
Pay Off Necessary Bills
Even if you file for bankruptcy, you will still need to pay off necessary bills. You'll have to pay domestic support (alimony), tax debt, and student loans.
Stop Automatic Payments
Because many of your debts will be discharged when you file for bankruptcy, stop all automatic payments. You won't be required to pay them on the current schedule, and you may not be required to pay them at all.
Document Debt Information Honestly and Thoroughly
Gather all your bills with your outstanding debt, whether paper or digital. Take the time to find every document that pertains to your current financial situation. You should have an honest and thorough understanding of how much money you owe. Keep copies of everything you owe and maintain a record.
What Not to Do Prior to Filing for Bankruptcy
Just as you should know the steps you must take before you file, you should also be aware of what not to do before bankruptcy.
Don't Pay Debts That Would Be Dischargeable
While you will need to pay off certain bills, you shouldn't pay debts that will be discharged. This includes credit card debt, overdue utility payments, medical bills, personal loans, and other debts. The situation is more complex when it comes to your mortgage and car payment. If you don't pay those bills, the bank or lender will take the property or vehicle back.
Don't Wait Until the Creditor Has Won a Judgement
If you wait too long and a creditor wins a judgment against you, then the process becomes much more complicated. Take action sooner rather than later.
Don't Use Retirement Account to Pay Debts
If you have money in a retirement account such as a 401K or Roth IRA, don't take it out to pay your debts. Retirement funds are typically well-protected, so do not use this money set aside for your future to pay your debts now.
Don't Acquire New Debt
It's a bad idea to take out a second mortgage, title loan, or personal loan to pay off your debts. Acquiring new debt to satisfy creditors is an unwise decision and one you'll want to avoid if you're preparing for bankruptcy.
Don't Move Assets
Don't transfer funds or property into someone else's name. Simply put: it's fraud. You may want to protect those assets, but putting them in someone else's name could land you in major legal trouble.
Don't Selectively Pay Off Some Loans
After you file, don't pay off loans to family or friends within the first year of your bankruptcy. Those repayments could be considered "preferential transfers" and can be reversed in a bankruptcy. The court may try to take the money back from the person you paid and then equally distribute it among your creditors.
Getting the Experienced
Legal Guidance You Need
Filing for bankruptcy is a complicated process. To make sure you're completing it correctly, work with a bankruptcy attorney who will guide you through the steps.
Assessing Your Situation
First, it's important to assess your situation. A bankruptcy attorney will help you analyze your current finances, making sure that all your assets and debts are accounted for during the evaluation.
Determining the Best Course of Action
After you have a more complete understanding of your financial obligations, you and your attorney will determine whether you should file bankruptcy and which chapter you should file.
Filing Forms
Once you have decided which chapter you will file for, it's time to complete and file bankruptcy forms with the court. You will also need to provide additional supporting paperwork, such as credit card and other billing statements, your credit report, and a household property list with the values of each item. File your paperwork at the correct court for your jurisdiction.
Work with an Experienced
Bankruptcy Attorney
The team at The Law Offices of David K. Blazek, P.C. can guide you through the process of filing for bankruptcy in Tampa, Miami, Jacksonville, or Orlando, Florida, as well as in Atlanta, Macon, and Columbus, Georgia.
Years of experience in the credit and financial industry gives the team a unique advantage over other firms. If you're considering filing for bankruptcy, don't wait. Contact The Law Offices of David K. Blazek, P.C. today to set up your free consultation.