Understanding the Rights and Limitations of Creditors
Feb. 28, 2022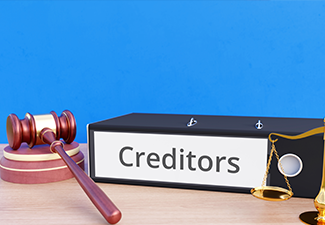 When debtors fail to fulfill their monetary obligations with creditors, creditors may assert their rights by initiating debt collection actions. One of the remedies to collect a debt may include filing a lawsuit or seeking a lien against the debtor.
If you have an unpaid debt and are getting phone calls, emails, or letters from creditors, you need to understand the rights and limitations of creditors. If you are burdened with debt, consider exploring your debt relief options, which may include filing for bankruptcy to put an end to creditor calls and harassment—and get rid of some or all of your debts.
Reach out to an experienced bankruptcy attorney at The Law Offices of David K. Blazek, P.C., to guide you through the complexities of bankruptcy in Tampa, Florida. The law firm also proudly represents the rights of debtors in Miami, Jacksonville, Orlando, and surrounding areas in Florida, as well as some parts of Georgia, including Altana, Columbus, and Macon.
Consumer Rights Laws
There are several federal and state laws that creditors and debt collectors must comply with when collecting debt:
Fair Debt Collection Practices Act (FDCPA). FDCPA is a federal law that makes it illegal for debt collection companies to use harassing, unfair, abusive, deceptive, and false practices when attempting to collect debts.

Fair Credit Reporting Act (FCRA). FCRA is another federal law that regulates the collection and use of consumer information and access to credit reports. In particular, FCRA protects the interests of debtors regarding the ability and limitations of credit reporting agencies to collect, access, share, and use the information of consumers.

Florida Consumer Collection Practices Act (FCCPA). Florida has a state law that complements the protections provided by FDCPA. The state law regulates debt collection actions and prohibits creditors and debt collectors from using abusive and deceptive collections tactics.
If a creditor or debt collection company violates any of the above-mentioned federal or state laws, the wronged debtor may be able to file a lawsuit against the creditor or collector to recover damages.
Creditors' Rights and Limitations When Collecting Debt
There are specific actions that creditors must avoid when collecting debts:
Contacting debtors too early (before 8:00 a.m.) or too late (after 9:00 p.m.)

Threatening to harm or use violence against the debtor or their loved ones

Insulting the debtor or using obscene or profane language

Making misleading statements or lying about their own identity

Attempting to contact the debtor directly when the debtor is represented by an attorney
In addition to creditors' limitations when collecting debt, creditors have certain rights, including:
Filing a lawsuit. A creditor can file a lawsuit with the court to start formal legal proceedings against a debtor who owes them money. However, suing a debtor is usually costly and time-consuming, which is why creditors typically avoid lawsuits when there are other means to collect the debt.

Placing a lien. Creditors can get a court judgment against a debtor to put a lien on their real or personal property to recoup the losses when the debtor defaults on the debt. Once a creditor has a judgment, they can garnish the debtor's wages and place liens on real and personal property.
Bankruptcy Effects on Creditor's Rights
Filing for bankruptcy is one of the most effective tools available to debtors to put an end to creditors' debt collection actions. When a debtor files for bankruptcy under Chapter 7 or Chapter 13, the filing triggers the automatic stay, which requires creditors and debt collectors to stop all attempts to collect the debt, including creditor harassment, calls, garnishments, and even foreclosure auctions.
Creditors who violate the automatic stay can face harsh sanctions and may be ordered to pay actual and punitive damages as a punishment for their unlawful conduct. If the creditor or debt collector continues to harass you or collect on your debt during bankruptcy, contact the creditor and remind them that the automatic stay is in effect. If the creditor still refuses to comply, the debtor may want to consider speaking with an attorney to discuss the possibility of legal action against the creditor.
Get the Legal Counsel You Need
If you are struggling with debt and looking for relief from a debt burden, contact a knowledgeable attorney to understand your options. The bankruptcy attorney at The Law Offices of David K. Blazek, P.C., is prepared to zealously protect your rights and interests when dealing with creditors. With law offices in Boca Raton and Tampa, Florida, as well as Atlanta, Georgia, the law firm is committed to helping debtors regain their financial freedom. Contact The Law Offices of David K. Blazek, P.C., to get the guidance you need.