What Debts are Eliminated in Bankruptcy?
July 19, 2022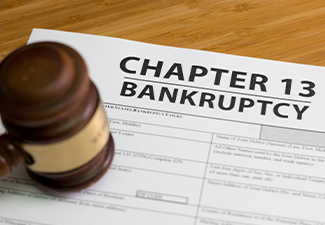 Some people look to bankruptcy to eliminate every debt they owe. Others aren't sure whether they can discharge enough debt to really get the fresh financial start they need. If you are considering bankruptcy, you need to know which debts are and are not eliminated.
Depending on your debts, some but not all may be wiped clean. You may need to continue paying certain debts to keep your home or your car. You may be required to repay certain debts even if the rest is discharged through Chapter 7, Chapter 11, or Chapter 13 bankruptcy.
The Law Offices of David K. Blazek, P.C. helps clients in Tampa, Miami, Jacksonville, and Orlando, Florida, and in Atlanta, Macon, and Columbus, Georgia, understand what debts can and cannot be discharged in bankruptcy. They will give you the information you need to decide whether bankruptcy is the right vehicle for you to achieve financial relief.
How Does Bankruptcy Provide Debt Relief?
Bankruptcy offers individuals, couples, and businesses a way to eliminate oppressive debt or restructure their debt so repayment is manageable. Many people find themselves unable to keep up with payments on the debt they owe creditors. It's not uncommon. In fact, the bankruptcy court and applicable laws were designed to help people get out of debt and out from under the heavy burden that causes anxiety, stress, fear, and depression.
Certain types of bankruptcy, referred to as "chapters," provide for the discharge of certain secured and unsecured debt. However, they do not provide for the discharge of all debt. Among the types of debt you cannot eliminate in bankruptcy are child support or spousal support arrearages, student loans, back taxes, judgments against you in wrongful death and personal injury cases, court fees, and homeowners' association fees. Moreover, any debt you do not include in the bankruptcy filing will not be discharged or reduced.
Which Chapters Eliminate Which Debt?
Chapter 7 bankruptcy eliminates all dischargeable debt so long as it is included in the bankruptcy filing. You must meet income requirements or pass a "means test" which involves valuing your assets in order to qualify for this chapter. If you do, you will be allowed to preserve certain assets which are exempt from bankruptcy, such as things you need to live and work, your Social Security benefits, and the value of the equity you have in your home. The bankruptcy trustee will liquidate nonexempt assets and distribute the proceeds among your creditors. The balance of what you owe them will be discharged and the slate wiped clean. Chapter 7 filers will lose possessions secured by debt they wish to discharge. For example, if you discharge what you owe on your mortgage, the lender will repossess the home.
Chapter 11 bankruptcy is referred to as the "reorganization bankruptcy." It is most often used by businesses that wish to remain in operation while they develop a plan to reduce expenses and revamp operations to produce the money they need to repay debt. However, it can be used by individual filers as well. The filer is the "debtor in possession" and acts essentially as the bankruptcy trustee. As such, the filer submits a plan to the court to repay all or some of the debt owed.
Chapter 13 bankruptcy is referred to as the "wage earner's plan." That is because rather than discharging debt, Chapter 13 provides for the reduction and restructuring of debt. Because some debt is reduced when a creditor agrees to take less than is owed, and because the remaining debt is restructured, Chapter 13 allows you to retain more assets because you are not eliminating the debt in bankruptcy. For example, you could keep your home because you are not eliminating the debt you owe on it but rather restructuring it to make payments more affordable. Repayment plans must be completed within a three- to five-year period.
How a Bankruptcy Attorney Can Help
What debt you have, what income you make, and what assets you want to keep are all critical factors in determining which bankruptcy chapter you should pursue. You need to work with an experienced Tampa, Florida, bankruptcy attorney who not only understands these complex issues but takes the time to explain them to you clearly so you fully understand the impact of the decisions you make.
Let The Law Offices of David K. Blazek, P.C. help you achieve financial stability through bankruptcy if that's the best route for you. Call the office today.