What Is Bankruptcy?
June 29, 2022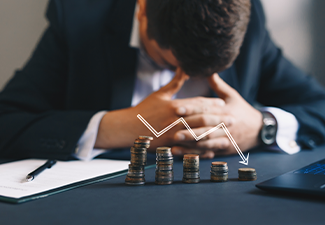 Making the decision to file for bankruptcy is stressful and complex. Many individuals find themselves in deep debt and financial trouble, desperate for a solution. Many are too overwhelmed to know where to start.
Mistakes happen to everyone. The good news is that help is available, and you don't have to figure it out alone. The Law Offices of David K. Blazek, P.C. provides awareness and legal support for those considering bankruptcy. The firm proudly serves clients in Tampa, Florida, and extends to neighboring areas of Miami, Jacksonville, and Orlando.
In an effort to ease your worries, here is some helpful and accurate information about bankruptcy that can point you in the right direction.
Bankruptcy Basics
Bankruptcy is a set of federal laws that help individuals who owe more debt than they can pay. The bankruptcy process liquidates assets, reorganizes debt through payment plans, and reduces or eliminates debt.
Although bankruptcy laws were created for financial relief and to give individuals a "fresh start," there are many misconceptions that people have about the bankruptcy process. Reflect on your current situation and see whether you believe these misconceptions:
Filing for bankruptcy means my life is a failure: While you may feel embarrassment and shame, filing for bankruptcy is not a financial death sentence. Additionally, filing for bankruptcy is not always the result of poor financial management. Circumstances such as divorce, unexpected medical bills, and job loss can significantly affect even the most financially smart people. Regardless of the circumstances, filing for bankruptcy shows a willingness to address and resolve one's financial issues.

If I file for bankruptcy I will lose everything: The truth is most people do not lose their personal possessions through bankruptcy. Within the bankruptcy code, there are exemptions in place to protect your personal property.

Because of bankruptcy, my credit will be ruined forever: Under no circumstances will bankruptcy completely destroy your credit. Yes, bankruptcy will impact your credit scores and restrict you to limited credit, but it is not permanent.
Understanding bankruptcy can be a daunting task. At The Law Offices of David K. Blazek, P.C., we treat every case with care and respect and are committed to providing the best solution to your financial circumstances. Bankruptcy isn't for everyone, and choosing the right type of bankruptcy is critical for achieving the desired outcome.
Bankruptcy Options
Bankruptcy is supposed to help honest people regain financial stability. Because every financial situation is different, it is vital to know which type of bankruptcy to file under given the circumstances of your situation. Reference the table below to familiarize yourself with the three main bankruptcy types, including the pros and cons.
Bankruptcy Type

About

Pros

Cons

Chapter 7

The simplest and most common type of bankruptcy

Assets are protected through exemptions

Eligibly is determined by a means test

One of the least expensive forms of bankruptcy

Quick turnaround time

May be able to keep your property

Income requirements via the means test

Long-term credit impact

May not be able to discharge all debts

Chapter 13

Debts are reorganized and restructured through a payment plan

Payment plans typically span 3-5 years

A trustee is responsible for collecting payments and paying creditors

Repayment options over a longer period of time

Debt can be significantly reduced through repayment plans

Keep property

Chapter 13 stays on your credit report for seven years

Not all debt may be reduced or eliminated

May take too long to pay off debts

Chapter 11

The most complex and expensive bankruptcy type

Typically designed for businesses and partnerships but may be an option for some individuals

Courts control decision-making process

Businesses can continue to operate during bankruptcy process

Stops creditors from contacting you immediately

Debt reduction plans reduce amounts owned or interest rates

The long and complex resolution process

Courts may reject proposed debt reorganization plan

Individuals lose the ability to make decisions
Deciding Which Bankruptcy Type Is Best For You
When deciding which type of bankruptcy is best for your situation, you must consider important factors. This involves a detailed analysis of debts owed, income, property, assets, marital status, household occupants, and more. Although finding bankruptcy under Chapter 11 may be an option for some, generally, most individuals will file under either Chapter 7 or Chapter 13.
Considering the long-term implications that bankruptcy can have, it is always best to consult with an experienced bankruptcy attorney who has the legal understanding to match your current financial circumstances to the appropriate bankruptcy chapter.
Get Skilled Bankruptcy Guidance Today
The decision to file bankruptcy is a serious one, but it doesn't have to be the end of your financial future. When partnering with a skilled bankruptcy attorney, the process is far more simple, and you can experience the peace of mind needed when walking through a difficult financial season.
The Law Offices of David K. Blazek, P.C. serves individuals and families in Tampa, Florida, and extends to neighboring areas of Miami, Jacksonville, and Orlando.
Options are available! Don't delay. Contact The Law Offices of David K. Blazek, P.C. to share your story and take the first step toward financial restoration and a fresh start